 1: Reign of Christ, 50 Shades of Nay, Lone Rangers
Posted on July 6, 2020
Written by The Two Towers
Posted on June 11, 2020
Written by
We continue our piercing analysis of The Lord of the Rings trilogy with part two, The Two Towers. As always, we're looking for plot devices, as well as plot holes. We use the 5-point model of the Biblical Covenant as a framework for discerning the worldview presented in the movie. In this second installment of The Lord of the Rings trilogy, we get some more information related to the concept of Transcendence and discover an Ethical theme that differs from the one that ran like a thread through The Fellowship of the Ring. The Fellowship of the Ring
In episode three, Middle Earth is put on a slide and examined under the microscope of the Biblical covenant. It's the first in the Lord of the Rings trilogy, The Fellowship of the Ring. We uncover a thematic moral precept, which has a lot to say about Tolkien's view of humanity. Plus, it's just plain fun talking about one of our favorite movies. Grab some popcorn and enjoy. Agents Of The Silver Screen: Rogue One
Posted on August 19, 2020
Written by
Luke, Duvv, and Joey talk about their Suicide Watches, discuss Rogue 1, and give their lists on the Top 5 Greatest Villains to hit the Silver Screen X-Men: Apocalypse
Posted on June 11, 2020
Written by
The latest installment in the X-Men franchise is placed under the lens of the 5-point Biblical covenant structure, and we uncover a fundamental sort of discordant inconsistency in the underlying worldview. But it shouldn't be surprising: it's the same inconsistency that most naturalist/materialist atheists seem happy to live with. Good presuppositional apologetic training, then! Star Trek 2009
Posted on June 11, 2020
Written by
WVM uses principles found in the Biblical 5-point Covenant Model as a grid to analyze popular media. Our first victim is the 2009 Chris Pine/Zachary Quinto/J.J. Abrams film, Star Trek. Did the plot fly at Warp 9 or wind up grotesquely mangled in the Transporter? Whoever decided to re-boot the whole universe, should he get the boot instead?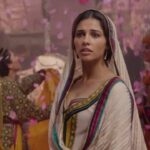 Posted on July 9, 2019
Written by Suzannah Rowntree