 Chapter 8: The Image of God and Faceless Man
Posted on May 20, 2021
Written by R.J. Rushdoony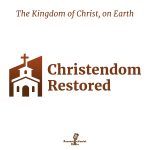 Posted on June 27, 2020
Written by
Christendom Restored is a website by Bojidar Marinov, Frank Brito, Micah Hurd, and others that covers topics topics related to the Church and Christ's kingdom. Practical, applied Reformed theology is what you'll get from these audio articles from ChristendomRestored.com on the Reconstructionist Radio Reformed Theology Podcast Network. Appendix B
Posted on June 21, 2020
Written by Stephen C. Perks Part 2 – Chapter 5
Posted on June 19, 2020
Written by R.J. Rushdoony Chapter 8: The World Re-Divinized
Posted on June 16, 2020
Written by R.J. Rushdoony Chapter 7: The Issue in Common Grace
Posted on May 20, 2021
Written by R.J. Rushdoony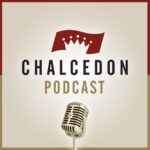 Posted on July 21, 2020
Written by
Welcome to the official podcast of the Chalcedon Foundation hosted by Mark Rushdoony, Martin Selbrede, and Andrea Schwartz.
The Chalcedon Foundation® is a think tank for the self-governing Christian, devoted to the research, publishing, and promotion of Christian Reconstruction. We believe that the Christian faith is applicable to every area of life and thought and that all things are to be "reconstructed" according to God's revealed will in Scripture. Part 2 – Chapter 4
Posted on June 19, 2020
Written by R.J. Rushdoony Appendix A
Posted on June 16, 2020
Written by Stephen C. Perks