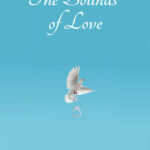 Posted on April 4, 2020
Written by Dr. Joel McDurmon
By this we know that we love the children of God, when we love God and obey his commandments. For this is the love of God, that we keep his commandments. And his commandments are not burdensome" (1 John 5:2–3).
The word "Theonomy" comes from two Greek words, theos (God) and nomos (law). Together, these words simply mean "God's law." Since every Christian has some view of the role of God's standards for living, every Christian believes in "Theonomy" to some degree. What has come to be called "Theonomy," however, is a particular view of the role of God's law that includes the application of aspects of Old Testament law to all of life including the social realm and civil government. Those who hold to this view are properly called "theonomists." The Bounds of Love mostly concentrates on this more specific view.
Dr. Joel McDurmon's The Bounds of Love is a new introduction to Theonomy, the view that Scripture, including the law of Moses, contains abiding principles for civil government. The book is written with exceptional clarity. It reviews the traditional case for theonomy developed by Rushdoony, Bahnsen, and North, and it adds some creative approaches to controversial questions. For example, McDurmon develops a new approach to the question of what laws carry over from the Mosaic covenant to the New, and which do not, and he presents an attractive and detailed portrait of what a theonomic society would look like in the twenty-first century.