 The Foolish Delusion of Richard Dawkins
Posted on March 27, 2016
Written by
Pastor Gordan and his wife, Joyce, have a conversation about applying the Word to all of life; confronting the stupidity of atheistic "certainty"; and deal with a recent synergistic massacre of Romans 9. Introduction
Posted on September 9, 2020
Written by Dr. Joel McDurmon How to Deal with Objections to Inerrancy
Posted on August 31, 2020
Written by
Narrated By: Nathan Conkey
For centuries skeptics and unbelievers have denied the veracity of the Bible. Today there are many denominations and many people who call themselves Christians that take a similar view. They say the Bible contains truth, or it teaches truth, or portions of it are true. But they deny the veracity of miracles, the resurrection, Mosaic authorship, patriarchal lineages, etc. What is the orthodox Christian to do? Toss in the towel? Leave it to the experts? NO! Christians need to talk to the doubters and explain why the Bible is TRUE—every jot and tittle of it. Indeed, the Bible is not only "True", it is "Truth" (John 17:17).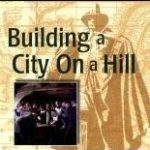 Posted on August 20, 2020
Written by Bojidar Marinov Episode 1: The Status of Christian Reconstruction
Posted on July 21, 2020
Written by
Welcome to the first episode of the new Chalcedon Podcast hosted by Chalcedon leaders Mark Rushdoony, Martin Selbrede, and Andrea Schwartz.
Learn more about the Chalcedon Foundation at Chalcedon.edu Minisode #1: What is the Gospel?
Posted on July 6, 2020
Written by
John Howell offers his insights on the question, "What is the Gospel"? This is the first of a few mini episodes we'll be making in anticipation of our official podcast launch in February.