 Introduction
Posted on April 11, 2020
Written by Kenneth L Gentry Publisher's Preface
Posted on
Written by Ray Sutton #2: The Meat of the Word Q&A
Posted on December 22, 2019
Written by The Foolish Delusion of Richard Dawkins
Posted on March 27, 2016
Written by
Pastor Gordan and his wife, Joyce, have a conversation about applying the Word to all of life; confronting the stupidity of atheistic "certainty"; and deal with a recent synergistic massacre of Romans 9.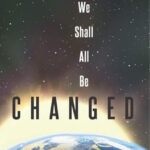 Posted on December 5, 2022
Written by Dr. Joel McDurmon
Was all Bible prophecy fulfilled in AD 70? Did the final resurrection of the dead, the end of the millennium, and the final coming of Christ take place in the first century? Joel McDurmon confronts these doctrines and more in this debate with the most outspoken and popular "full preterist" proponent, Don K. Preston. Dedication
Posted on
Written by Dr. Joel McDurmon